About Us:

NTAA Policy Advisory Committee
About Us:

NTAA Policy Advisory Committee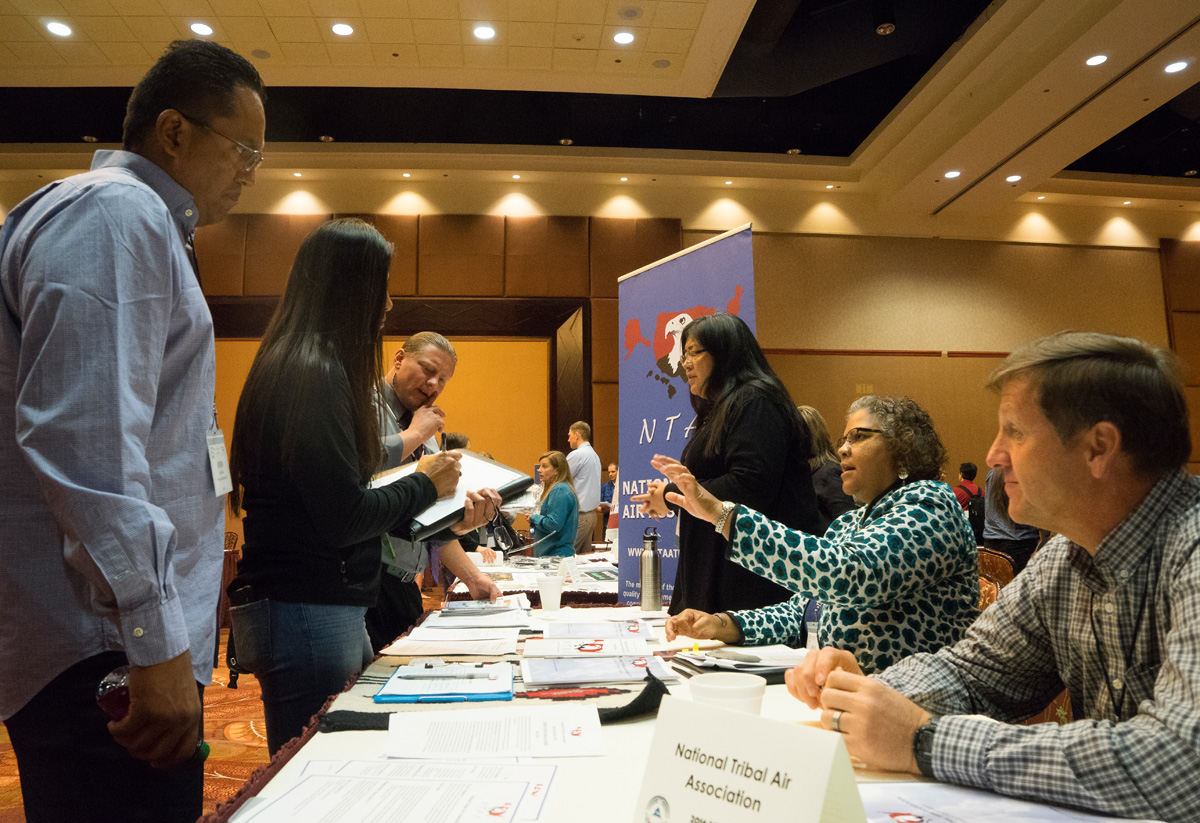 NTAA's Policy Advisory Committee enhances and strengthens NTAA's air quality policy support by crafting air policy and climate change policy recommendations for Tribal governments and providing policy advice to the NTAA Executive Committee. The technical and policy experts work with the NTAA Executive Committee and NTAA staff to craft Policy Response Kits, White Papers and other policy support.
Left: Members of the NTAA's Policy Advisory Committee talk with attendees of the 2016 National Tribal Forum on Air Quality

Pilar Thomas
Pilar Thomas (Pascua Yaqui) is Of Counsel at Lewis Roca Rothgerber Christie LLP in Tucson Arizona, where she provides strategic legal advice to Tribal governments and Tribal enterprises on energy planning and policy, renewable energy project development and finance; federal and state energy regulatory, programs and policy efforts. Ms. Thomas previously served as the Deputy Director, Office of Indian Energy Policy and Programs at the U.S. Department of Energy, where she developed and implemented national policy and programs to promote clean energy development on Indian lands. Ms. Thomas also served as the Deputy Solicitor for Indian Affairs in the U.S. Department of the Interior, where she provided day to day legal advice and counsel to the Secretary, the Assistant Secretary for Indian Affairs, and other officials of the Department on matters related to federal Indian law, Tribal law, and legal issues involving Indian Tribes. Over the course of her career as an attorney, Ms. Thomas was interim attorney general and chief of staff of the Pascua Yaqui Tribe, and a Trial Attorney in the U.S. Department of Justice.
Prior to her law practice, Ms. Thomas worked for fifteen years in the financial services industry for a Fortune 250 company. Ms. Thomas received her J.D. from the University of New Mexico School of Law, magna cum laude, with a Certificate in Indian Law, and her B.A. in economics from Stanford University.

Laura McKelvey
Laura McKelvey is recently retired from EPA's Office of Air Quality Planning and Standards, where she worked for over 30 years.   In that capacity she worked on a range of issues from Acid Rain Program, State Implementation Plan for implementing the NAAQS, Permitting , Urban Air Toxics Strategy and the development of Maximum Achievable Control Technology Standards.   For more than 20 years she worked on supporting Tribal Governments, including service as the lead for the Office of Air Quality Planning and Standard's, Community and Tribal Programs Group.  In this capacity she manages the team, whose responsibilities include supporting:  The sovereign Tribal Nations in developing air pollution control programs; and environmental justice and grass roots communities in identifying and addressing risks from air pollution.  Other responsibilities include rule and policy development, technical assistance, training and implementation strategies for air quality planning.
Laura has a BS in Natural Resource management from the University of the South; and a Masters in Environmental Management (Forest Ecology) from Duke University, School of the Environment.  She also served for 3 years in the Peace Corps working with upland farmers in the Philippines, working on soil erosion control, and sustainable farming.

Dr. William M. (Bill) Auberle is a founder and Principal at EN3 Professionals, LLC, an engineering consulting firm in Flagstaff. Dr. Auberle has more than 40 years experience in environmental engineering and management. His expertise includes environmental policy and permitting processes, air quality engineering, environmental risk assessment and management, and site investigation and remediation.
Bill remains active as a Professor Emeritus at Northern Arizona University. He is co-founder and a member of the Advisory Board to the Institute for Tribal Environmental Professionals (ITEP).
Previously, Bill was President of the national environmental consulting firm of Yates & Auberle, Ltd. In this capacity he directed professionals in the disciplines of environmental engineering, industrial hygiene, hydrogeology, and environmental monitoring and analysis.
Bill also has served governmental agencies as an author and administrator of environmental laws and regulations. He has directed programs in air quality management, water pollution control, radiation protection, noise control, and solid/hazardous waste management. In 1978 and 1979, he managed all environmental protection programs for the State of Colorado.
Bill's baccalaureate degree in industrial engineering and masters degree in environmental engineering were earned at West Virginia University. He continued graduate studies at Columbia University and the University of Missouri and was awarded a Doctorate of Humane Letters at Northern Arizona University. He is a Fellow Member and Past Vice President of the Air & Waste Management Association (A&WMA) and is board certified by the American Academy of Environmental Engineers & Scientists (AAEES). He is a licensed professional engineer in Arizona, Louisiana and Ohio. Bill continues to make numerous presentations at meetings and conferences and contributes many publications in environmental and energy policy, science and engineering.

Andrea Gelatt is Of Counsel with Jill Grant & Associates where she provides legal counsel to Tribes and assists with development and implementation of new policies, regulations, and legislation to protect Tribal lands, resources, and sovereignty. In her practice, Ms. Gelatt assists Tribes in developing and enforcing air quality and other environmental regulations. Ms. Gelatt was previously a senior attorney at Midwest Environmental Advocates in Madison, WI, where she represented a Native Nation challenging a frac sand mine and worked with community groups on environmental issues. Before that, she was a senior trial attorney in the U.S Department of Justice's Environment and Natural Resources Division. She has taught land use law, wildlife law, and natural resources law at SUNY College of Environmental Science and Forestry, The George Washington University Law School, and DePaul University College of Law, respectively, as an adjunct professor
Bill Droessler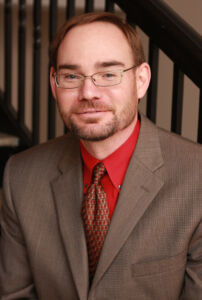 Bill Droessler is the Program Development Officer at Environmental Initiative (EI), a nonprofit organization that works with businesses, communities, and nonprofit and government leaders to develop collaborative solutions to environmental problems. For nearly 20 years, he has also been leading EI's Clean Air Minnesota (CAM), a nationally award-winning public-private-community partnership focusing on developing, administering, and funding voluntary emission-reduction projects across Minnesota and other states. One of CAM's primary goals is to improve air quality in communities and areas disproportionately affected by pollutants and emissions and historically over-burdened by poor air quality.
Much like Clean Air Minnesota's partners, Mr. Droessler brings experience and perspective from all sides of the issues. He has worked on environmental issues for major international corporations, state and federal agencies, and nonprofits. He holds a BA in Government and History from Beloit College and a law degree from the Environment and Energy Law Program at Chicago Kent – College of Law, Illinois Institute of Technology.
Lisa Gover
Lisa Gover has worked with Native Nations across the Americas. She is an enrolled member of the Pawnee Nation and a Comanche descendant. Born in Oklahoma, Both nationally and internationally, she is versed in a wide array of issues of Tribal Government and of Indigenous Peoples in the Americas. She served as the Director of the Campo Environmental Protection Agency during which time she was the Campo Band's delegate to several State and National Partnership Groups including the National Tribal Air Association (NTAA). Though environmental protection and natural resources has been the focus of her professional career, she researches and provides policy advice in many areas of tribal government, economic development, tribal program administration and inter-governmental relations.
She currently serves as Region 9 Tribal Caucus Policy Advisor under the EPA cooperative agreement with the Pyramid Lake Paiute Tribe and is conducting some important policy work on the Pawnee Nation Governing Documents Committee and Delegate in the Pawnee Nation Constitution Convention (2022).

Richard Du Bey
Richard is a member of the Ogden Murphy Wallace Law Firm and serves as chair of the firm's tribal government practice group. His practice focuses on environmental and natural resources law and tribal government matters, with an emphasis on environmental regulation and litigation, water and natural resource law, Native American law, administrative law, and inter-governmental negotiations. Richard counsels private and public sector clients in regulatory program development, compliance and enforcement, environmental risk management, hazardous substance cleanup, natural resource damages, Brownfield development, and tribal economic development.
Richard received a B.B.A from the University of Miami in 1968, his J.D. from New England School of Law in 1975 and a LL.M. in Law and Marine Affairs from University of Washington School of Law in 1976. He was featured in the 2012 Top Rated Lawyers Guide to Energy/Environmental/Natural Resources Law by The American Lawyer.