AIR TOPICS:

Mobile Sources
AIR TOPICS:

Mobile Sources

Please visit our Policy Resource Kit page to find out about current actions related to Mobile Sourcesin your region
POLICY RESOURCE KIT
Mobile Sources Overview
Mobile source air pollution comes from on-road vehicles (such as cars, trucks, buses and recreational vehicles) as well as non-road vehicles (such as aircraft, marine vessels, construction equipment, and power tools). Emissions from these sources contribute to particulate matter (PM), greenhouse gases, air toxics, and the creation of ground level ozone when nitrogen oxides (NOx) and volatile organic compounds (VOC) chemically react in the presence of sunlight.

MOBILE SOURCES ISSUES
Latest Webinar: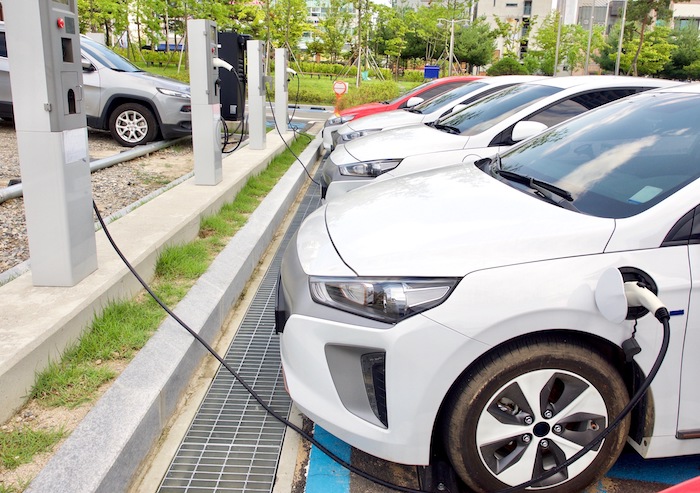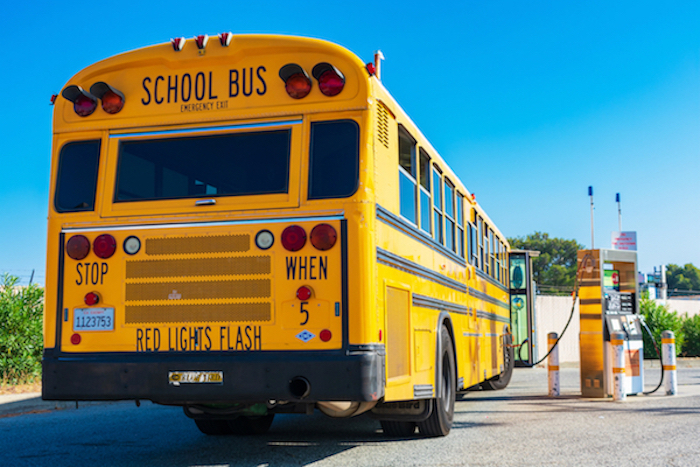 Mobile Sources Resources
NTAA Webinar Workshop for Tribes on EPA's Clean School Bus Program
This virtual workshop was held on August 4th in lieu of NTAA's Mobile Sources Work Group monthly call. This workshop will help Tribes learn how to access EPA's $5 Billion investment for the Clean School Bus Program (CSBP). For the next 5 years, Tribes and Tribal Schools are prioritized for funding new electric and cleaner school buses. Applications for the first year of funding closes on August 19th!
NTAA was honored to have Congresswoman Katie Porter and EPA OAR Deputy Assistant Administrator, Alejandra Nunez! The recording from the webinar is now available on NTAA's website!
The Future of Transportation
On April 1, the NTAA Mobile Sources Work Group heard a presentation from EPA on the Future of Transportation: Upcoming Legislation. You can access the presentation, which contains links and resources, by clicking the link.
Volkswagen Program
In 2015 Volkswagen was cited by EPA and the California Air Resources Board for violating emissions standards by selling diesel vehicles equipped devices that allowed the cars to cheat at federal emissions tests. The federal government sued and in 2016 VW settled the cases for $14.7 billion. Of that, $55 million was set aside for federally recognized Tribes which they can use to replace old, polluting diesel vehicles or equipment with new, cleaner models, or even install electric vehicle charging stations.
The Institute for Tribal Environmental Professionals (ITEP) was named as the Technical Assistance Provider. ITEP supports Tribes with webinars and other training resources, as well as one-on-one assistance with navigating the process of applying for and receiving funds from the settlement.
NTAA was integral in securing the Tribal Trust Agreement, establishing the technical assistance program, and ensuring the development of the Tribal Advisory Council.
ITEP: Technical Assistance Program to Access the VW Settlement
Alternative Fuels
The Columbia-Willamette Clean Cities group gave a presentation on Alternative Fuels Solutions to NTAA's Mobile Sources Working Group at its October 2019 meeting. The presentation goes through the various alternative fuels currently available and describes what types of vehicles & equipment can run on each, along with pros and cons of each option. The presentation emphasizes ways in which alternative fuel vehicles can provide environmental and performance benefits for vehicle fleets, while often reducing maintenance needs and operating costs. This presentation can be a useful resource for Tribes considering purchasing alternative-fuel vehicles with their VW Settlement funds.
WATCH VIDEO: 
Columbia-Willamette Clean Cities Coalition: Presentation on Alternative Fuels

EPA Resources
The mission of EPA's Office of Transportation and Air Quality (OTAQ) is to protect human health and the environment by reducing air pollution and greenhouse gas emissions from mobile sources and the fuels that power them, advancing clean fuels and technology, and encouraging business practices and travel choices that minimize emissions. OTAQ's programs address emissions from the range of mobile sources: cars and light trucks, large trucks and buses, farm and construction equipment, lawn and garden equipment, marine engines, aircraft, and locomotives.

Funding Opportunities
NTAA continues to seek out funding opportunities for Tribes to help them develop policies and actions related to Mobile Sources. Please check back as this list may be updated frequently.
EPA's Office of Transportation and Air Quality solicits applications nationwide for Tribal projects that achieve significant reductions in diesel emissions and diesel emissions exposure, particularly from fleets located in areas designated as having poor air quality. In 2019, EPA awarded $4 million to eligible Tribal applicants. 
EPA: Clean Diesel Tribal Grants
ITEP: Technical Assistance Program to Access the VW Settlement

Mobile Sources Work Group
The Mobile Sources Work Group was formed to address pollution and emissions issues stemming from transportation and other mobile sources.

STAY IN TOUCH
The Mobile Sources Work Group hosts monthly calls for Tribes on the 1st Thursday of each month at 2 pm ET.
Check NTAA's calendar or NTAA's Weekly Update to find out when these meetings take place and how to participate.
Get the latest notifications, agendas, and relevant documents by subscribing to NTAA and becoming a member.
Mobile Sources Work Group Leads: Craig Kreman, Region 6 NTAA EC Member ([email protected]) and Ryan Tsingine, NTAA Research Assistant ([email protected])