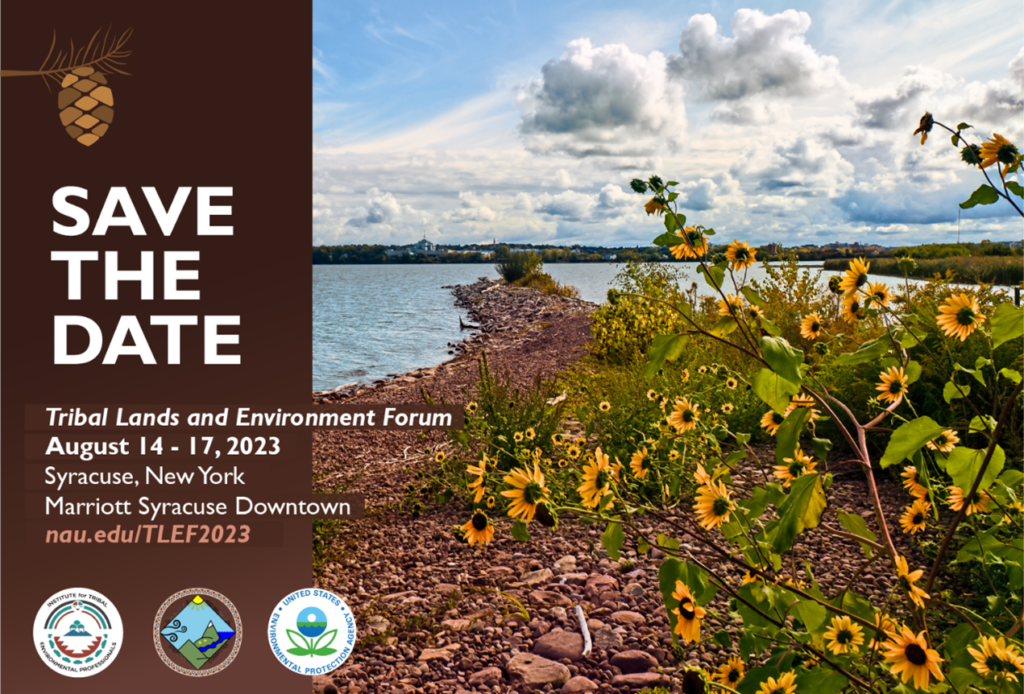 Registration is still open for the 2023 Tribal Lands and Environment Forum! Visit the 2023 TLEF website to register. From there, you can also make your hotel reservation at our host hotel at a special rate.
This TLEF will be hybrid – you can attend either virtually or in person. However, you decide to join us, we look forward to seeing you this August!
Top Stories
AP News – 10 states plan to sue the EPA over standards for residential wood-burning stoves
Clean Technica – EPA must protect communities from sterilizer plants' carcinogenic emissions
The Guardian – Weather tracker: 100m people in US under air quality warnings as wildfires spread
NACAA Washington Update – This Week in Review
Ambient Air Quality/EPA/Tribes News
WWD – EPA Could Stop Spray-applied Stain Guard Apparel From 'Being Manufactured at All'
The Washington Post – The EPA is racing to spend $27 billion the GOP wants to repeal
CBS News – EPA sued over reapproval of weed killers
Toxics/Mobile Sources
Reason Magazine – Automotive Lobby: EPA's Vehicle Emission Standards 'Neither Reasonable Nor Achievable'
The Drive – How Does the EPA Determine EV Range?
Greenwire – 5 things to watch as the EV tax credits take shape
Indoor Air Quality/Environmental Justice
NY Times – Can Indoor Air Quality Sensors Keep Offices Safe?
CS – How To Minimize Wildfire Impact on Indoor Air Quality (IAQ)
Greenwire – Supreme Court ruling entangles Biden's environmental justice efforts