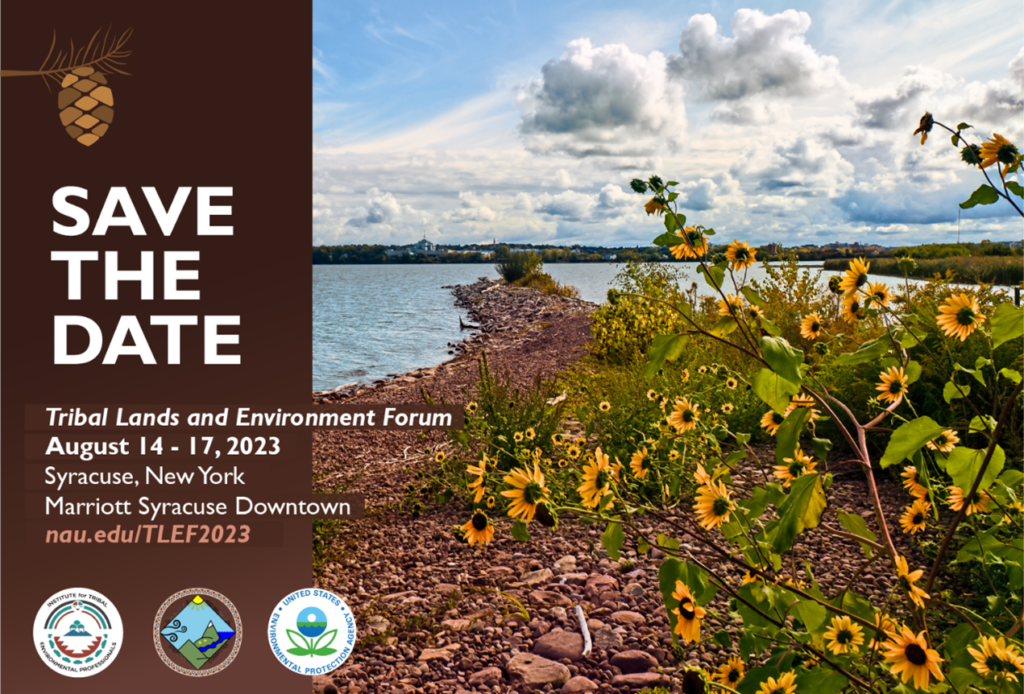 We are now accepting proposals for sessions at the Tribal Lands and Environment Forum! Visit the 2023 TLEF website to learn more about this year's forum. To submit a proposal, click "Call for Proposals" in the menu at the top of the page. Registration will open soon and link to our host hotel will be added so you can make your lodging reservations at a special reduced rate. More information is coming soon – we look forward to seeing you in Syracuse, or online!
REMINDER! Greetings from the TAMS Center! We are announcing a call for nominations for the Virgil Masayesva Environmental Excellence Award Further information and nomination form can be accessed at the TAMS Website.
Virgil Masayesva Tribal Air Programs Excellence Award
– https://www7.nau.edu/itep/main/tams/docs/forms/TAMS-VMAward-NomForm_2023.docx
Deadline for the VM Award Nominations – March 24, 2023
Top Stories
EPA.gov – Statement by Administrator Regan on the President's FY 2024 Budget
CNBC – Here are the most polluted cities in the US and world
NACAA Washington Update – This Week in Review
Ambient Air Quality/EPA/Tribes News
CNN – Only 13 countries and territories had 'healthy' air quality in 2022
EPA.gov – EPA Announces Final "Good Neighbor" Plan to Cut Harmful Smog, Protecting Health of Millions from Power Plant, Industrial Air Pollution
Nature – Ohio train derailment: scientists scan for lingering toxics
Toxics/Mobile Sources
The Guardian – World can still avoid worst of climate collapse with genuine change, IPCC says
The Guardian – Big oil firms touted algae as climate solution. Now all have pulled funding
Indoor Air Quality/Environmental Justice
Sierra Club – Close Polluter Loopholes Now–Clean Air Can't Wait!
TVO Today – Waiting for big changes to rules about indoor air quality? Don't hold your breath
Boston Childrens Hospital – Study seeks to identify household triggers for chronic lung disease in children