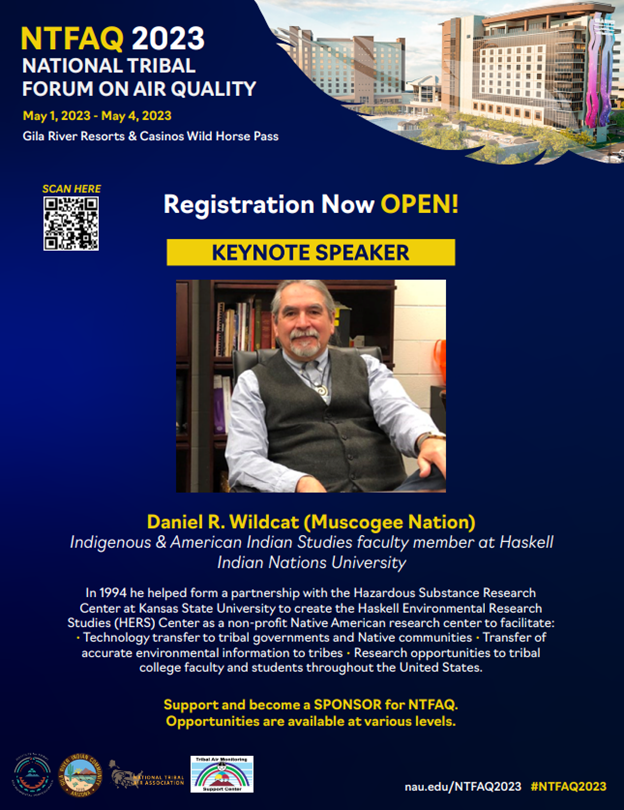 There's still time to REGISTER!  April 26th is the deadline. There is a $250.00 registration fee for NTFAQ attendees.  Registration fee covers admission to all sessions, Virgil Masayesva Awards Dinner, morning continental breakfasts, afternoon snack breaks, field trips, and pre-conference trainings.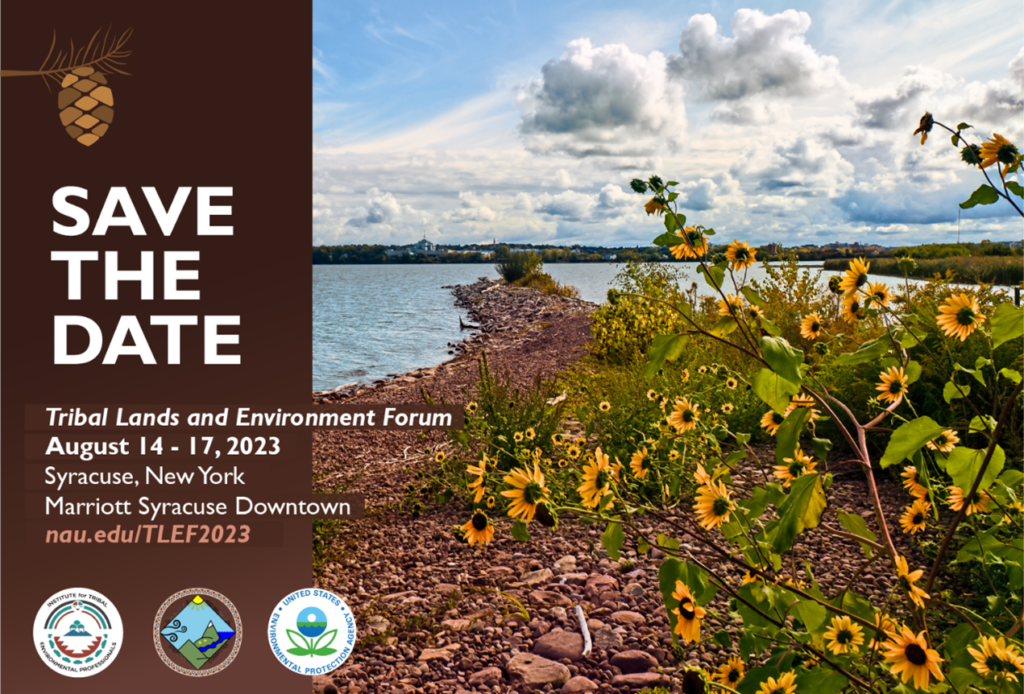 We are now accepting proposals for sessions at the Tribal Lands and Environment Forum! Visit the 2023 TLEF website to learn more about this year's forum. To submit a proposal, click "Call for Proposals" in the menu at the top of the page. Registration will open soon and link to our host hotel will be added so you can make your lodging reservations at a special reduced rate. More information is coming soon – we look forward to seeing you in Syracuse, or online!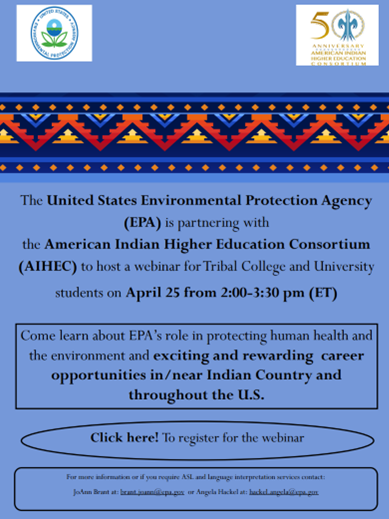 Register here to learn more about EPA's webinar for Tribal College and University students!
Top Stories
EPA – Funding for Tribes in the Inflation Reduction Act
CNN – EPA preparing to release strict vehicle emission rules
Engadget  – NASA launches powerful air quality monitor to keep an eagle-eye on pollution
NACAA Washington Update – This Week in Review
Ambient Air Quality/EPA/Tribes News
MIT News – Study: Shutting down nuclear power could increase air pollution
The Washington Post – Air pollution may raise risk of dementia, analysis says
Toxics/Mobile Sources
AP News- AP sources: EPA car rule to push huge increase in EV sales
AP News – Challenge to Biden 'Cost of Carbon' policy dismissed
JD Supra – EPA Proposes Stricter Mercury and Air Toxics Standards for Power Plants
The Guardian – Exxon's new 'advanced recycling' plant raises environmental concerns
CNN – EPA proposes new regulations on toxic gas used to sterilize spices and medical equipment
Indoor Air Quality/Environmental Justice
Newswires – What We Breathe Matters : Air Allergen & Mold Highlights 320 Case Studies Linking Health Issues to Indoor Air Quality
Yahoo News – Protecting Building Occupants and Workers from Exposure to Mold and Other Common Asthma Triggers
WBEZ Chicago – Microsoft abandons project mapping Chicago's air pollution