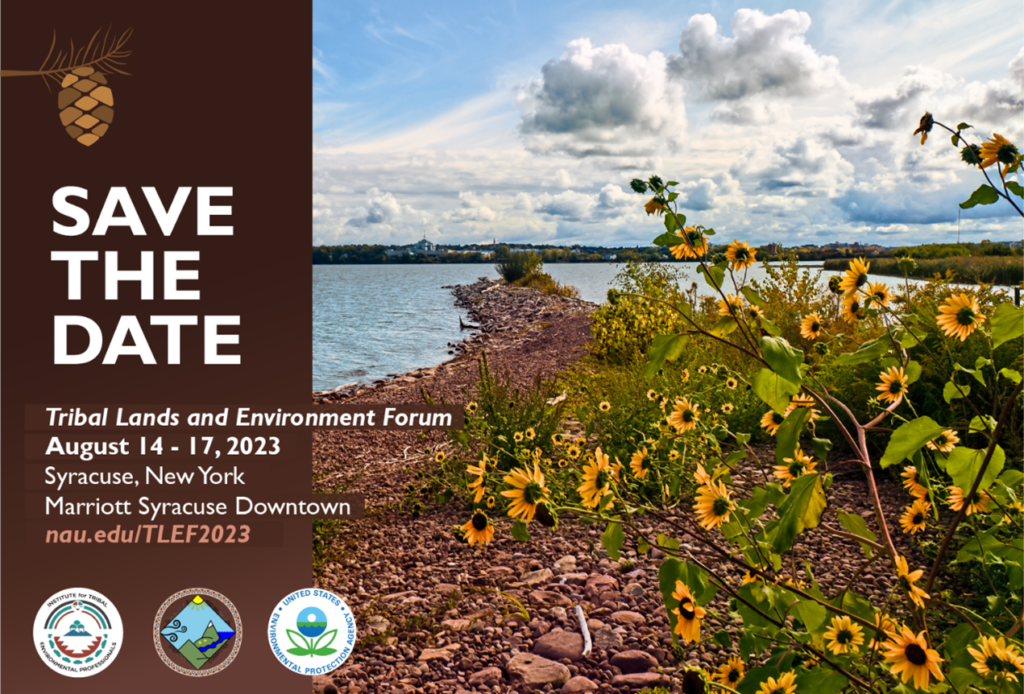 We are now accepting proposals for sessions at the Tribal Lands and Environment Forum! Visit the 2023 TLEF website to learn more about this year's forum. To submit a proposal, click "Call for Proposals" in the menu at the top of the page. Registration will open soon and link to our host hotel will be added so you can make your lodging reservations at a special reduced rate. More information is coming soon – we look forward to seeing you in Syracuse, or online!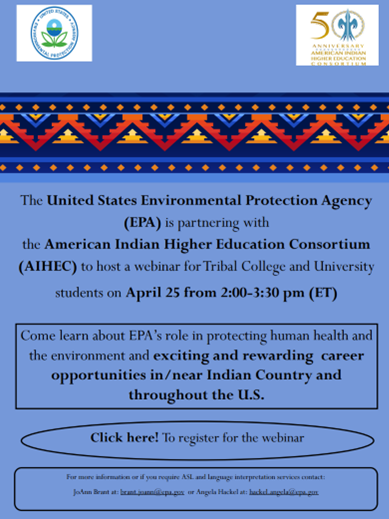 Register here to learn more about EPA's webinar for Tribal College and University students!
Top Stories
EPA.gov – Statement by Administrator Regan on the President's FY 2024 Budget
E&E – EPA environmental justice office has cash, staff but no boss
NACAA Washington Update – This Week in Review
Ambient Air Quality/EPA/Tribes News
EPA.gov – EPA Announces $3M Each to Missouri and Nebraska to Fund Innovative Projects That Tackle Climate Pollution
The National Law Review – Can We Be Good Neighbors? EPA Finalizes Plan To Reduce Interstate Air Pollution
Nature – Tribal Youth use seed bombs to heal wildfire damaged lands
Toxics/Mobile Sources
E&E – Can EVs unplug from China? 3 things to watch from Treasury.
The Guardian – Power Move: Stacey Abram's next act is the electrification of the US
E&E – Whitehouse spotlights financial toll of oil dependence
Indoor Air Quality/Environmental Justice
CNN – 'Equal opportunity to be healthy': Stricter air pollution standards would benefit some populations more than others, study says
CBS Colorado – Community group taking air quality studies into its own hands: "they're feeling unheard, they're feeling hopeless"
DOE.gov – DOE Finalizes Efficiency Rules for Room Air Conditioners and Portable Air Cleaners