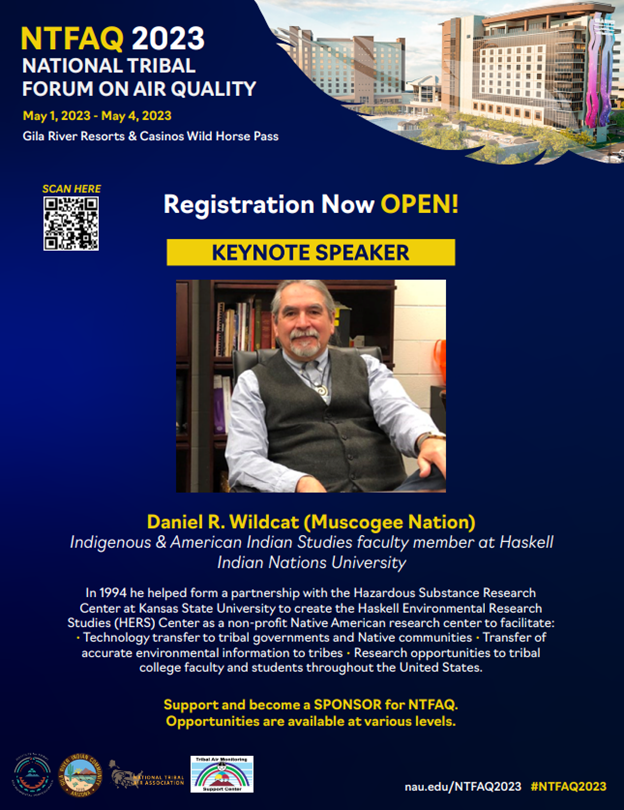 The 2023 NTFAQ is less than a week away! We look forward to seeing everyone at Gila River Indian Community's Wild Horse Pass!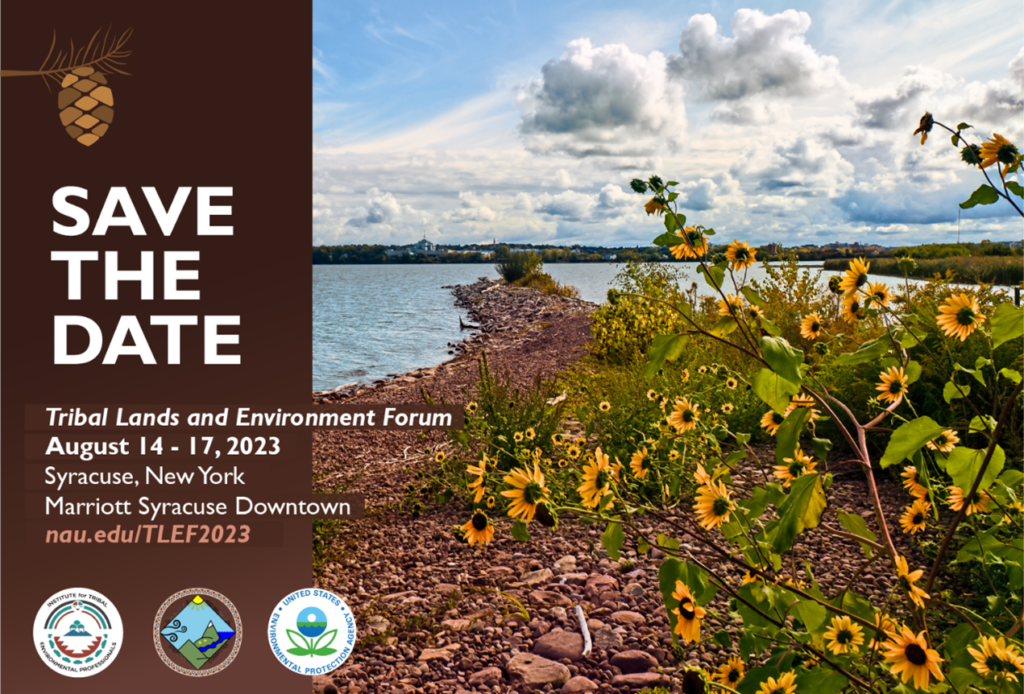 Registration is now open for the 2023 Tribal Lands and Environment Forum! Visit the 2023 TLEF website to register. From there, you can also make your hotel reservation at our host hotel at a special rate. Have a presentation idea? We are still accepting session proposals through May 19.
We are using a new registration system this year, hosted by Northern Arizona University Ticketing Office, that is different from past TLEFs. So please read the instructions carefully. We will also be opening up submissions soon for those interested in sponsoring this year's TLEF or being an exhibitor. If you know any groups or companies that might like to either help sponsor this event, or be an exhibitor, please steer them toward the website and let them know we'll have that information soon.
As a reminder, this TLEF will be hybrid – you can attend either virtually or in person. However, you decide to join us, we look forward to seeing you this August!
Top Stories
EPA – Funding for Tribes in the Inflation Reduction Act
EPA – EPA Releases Framework for the Implementation of the Greenhouse Gas Reduction Fund as Part of President Biden's Investing in America Agenda
NACAA Washington Update – This Week in Review
Ambient Air Quality/EPA/Tribes News
Inside Climate News – As Extreme Fires Multiply, California Scientists Zero In on How Smoke Affects Pregnancy and Children
American Lung Association – ALA Releases its State of the Air Report
Medical Press – Poor air quality linked to cognitive problems in babies
Toxics/Mobile Sources
electrek – CA hits EV target ahead of schedule. It's not the first place to do so, and won't be the last
CleanTechnica – Insurmountable Obstacles To Mass EV Adoption? Think Again
Indoor Air Quality/Environmental Justice
The Hill – Majority of adults have been personally affected by extreme weather, climate change: poll
The Hill – Biden establishes Office of Environmental Justice, blasts GOP attempts to roll back IRA
E&E News – Biden order tackles environmental justice