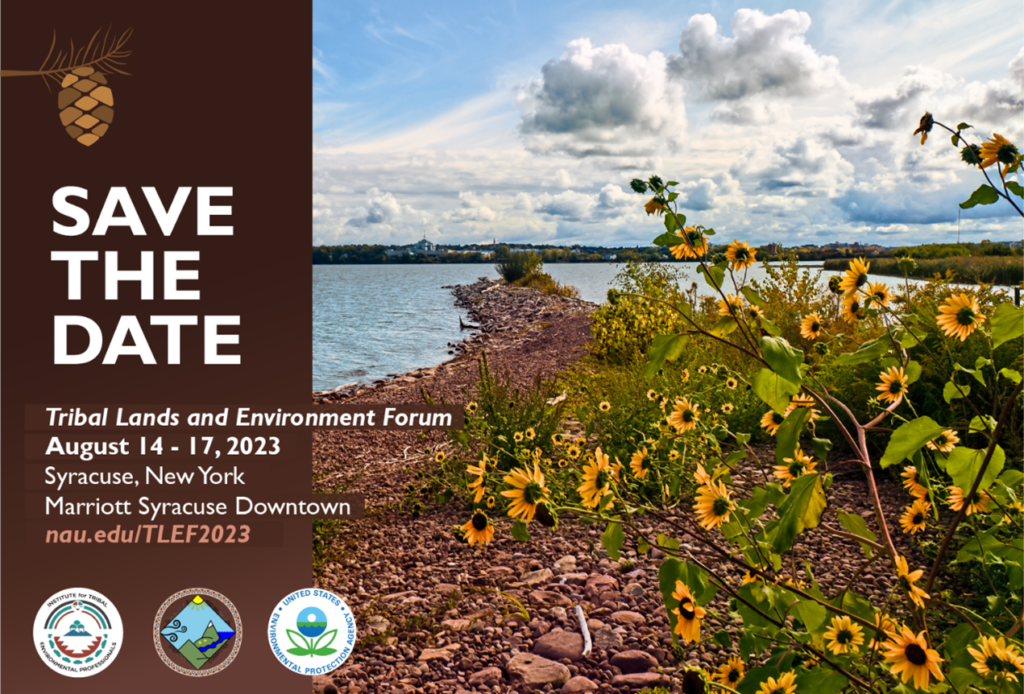 Proposals for sessions and trainings for the TLEF are due THIS Friday, May 19! We really want to hear your stories, your successes and challenges, new approaches you've taken that might help others, updates on projects you've been working on, or anything else that might inspire and help your colleagues working on the front line. We prioritize selecting proposals that are specific to Superfund/Federal Facilities, solid waste, USTs, emergency response, and brownfields. We love seeing proposals that may straddle various topics, or deal with over-arching challenges like the climate crisis, habitat restoration, environmental justice, or other areas that affect these core environmental media. If you have something to share, don't delay!
Go to the 2023 TLEF Website and click on the "Call for Proposals" tab to access the proposal form.
We look forward to seeing you at this year's TLEF – whether you attend in person or virtually!
Top Stories
The White House has developed a page where you can find all of the open IRA NOFOs: Open Funding Opportunities | Clean Energy | The White House
EPA maintains a similar list of BIL and IRA funding opportunities on the EPA website that is updated monthly: https://www.epa.gov/invest/epa-funding-announcements-bipartisan-infrastructure-law-and-inflation-reduction-act
Evergreen – Evergreen Explains the Climate Impact of the Inflation Reduction Act
New York Times – EPA Proposes Limits on Climate Pollution from Existing Power Plants
US News – When Does the COVID-19 Pandemic End?
NACAA Washington Update – This Week in Review
Ambient Air Quality/EPA/Tribes News
Native News Online – NDN Collective launches podcast, 'LANDBACK for the people'
NPR – An EPA proposal to (almost) eliminate climate pollution from power plants
Ensia – Thinking about a heat pump? Here are a few things to consider.
EPA – EPA Proposes New Carbon Pollution Standards for Fossil Fuel-Fired Power Plants to Tackle the Climate Crisis and Protect Public Health
Toxics/Mobile Sources
NPR – Texas petrochemical plant fire sends 5 workers to hospital
Native News Online – Feds propose mineral extraction withdrawal in Jenny Gulch
High Country News – San Carlos Apache call for international intervention over copper mine at Oak Flat
Indoor Air Quality/Environmental Justice
Colorlines – What is Collective Power and How Do We Build It? An Explainer with Maurice Mitchell
Colorlines – Should Racial Justice Movements Give up on Government? An Explainer with Eric K. Ward
NPR – 5 ways to improve your indoor air quality: Life kit
NewScientist – How indoor air quality affects your health and what to do about it