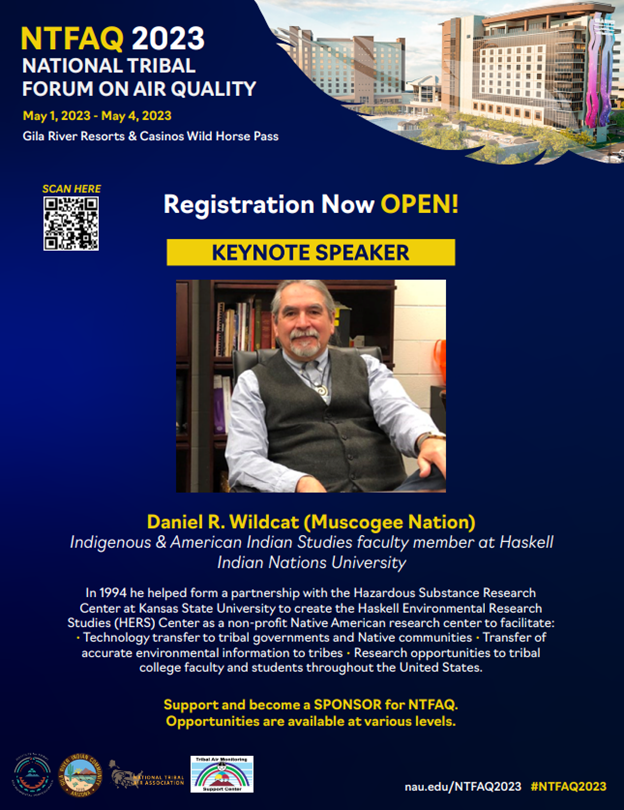 There's still time to REGISTER!  April 26th is the deadline. There is a $250.00 registration fee for NTFAQ attendees.  Registration fee covers admission to all sessions, Virgil Masayesva Awards Dinner, morning continental breakfasts, afternoon snack breaks, field trips, and pre-conference trainings.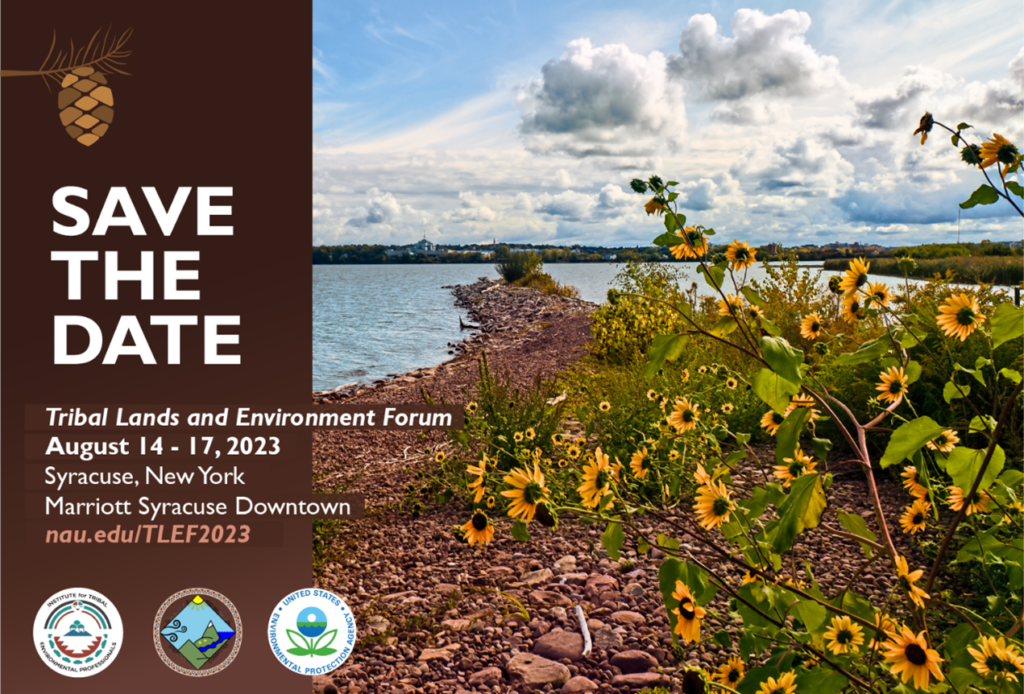 We are now accepting proposals for sessions at the Tribal Lands and Environment Forum! Visit the 2023 TLEF website to learn more about this year's forum. To submit a proposal, click "Call for Proposals" in the menu at the top of the page. Registration will open soon and link to our host hotel will be added so you can make your lodging reservations at a special reduced rate. More information is coming soon – we look forward to seeing you in Syracuse, or online!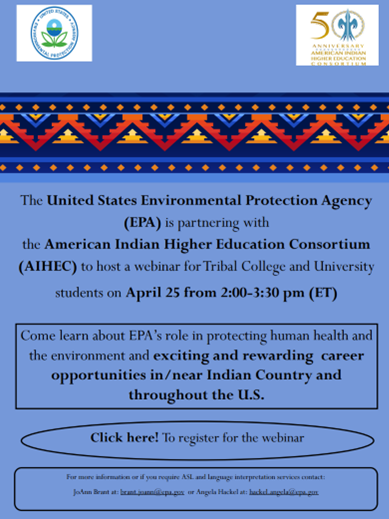 Register here to learn more about EPA's webinar for Tribal College and University students!
Top Stories
EPA – Funding for Tribes in the Inflation Reduction Act
EPA – Biden-Harris Administration Announces $177 Million for 17 New Technical Assistance Centers Across the Nation to Help Communities Access Historic Investments to Advance Environmental Justice
NACAA Washington Update – This Week in Review
Ambient Air Quality/EPA/Tribes News
CNN – The oil and gas industry is emitting way more of this potent, planet-warming gas than the EPA has estimated, study shows
NBC News – Indiana plastics fire spewed toxic chemicals, EPA tests find, including benzene and hydrogen cyanide
Toxics/Mobile Sources
The Hill – The EPA wants to majorly boost electric car sales. It would require a big effort
NPR – The EPA Wants Millions More EVs On The Road. Should You Buy One?
ProPublica – EPA Proposes Major Air Pollution Reforms to Lower Residents' Cancer Risk Near Industrial Facilities
Indoor Air Quality/Environmental Justice
The Journalist's Resource – How indoor air quality in schools affects student learning and health
The Washington Informer – Climate Change Gets Its Own Section in 2023 State of Black America Report